Real Madrid superstar Cristiano Ronaldo has picked out Barcelona's Neymar, Juventus' Paul Pogba and Manchester United's Memphis Depay among his top five best young players in the world.
His Los Blancos team-mate
Martin Odegaard and Chelsea's Eden Hazard round out the list, with Ronaldo, 30, highlighting the 16-year-old Norwegian's huge potential at such a young age, per BT Sport (via MailOnline's Luke Augustus):
"You see many players with potential, I will mention Odegaard of Madrid for example, at 16 he's still young, but you can see he's a very good player. Hazard

for example, the No. 7 of Manchester, [Memphis] Depay, is a good player too, Pogba and maybe Neymar."



Neymar, Pogba and Hazard have already established themselves among the world's elite, with the trio all having excellent seasons in 2014-15.
Hazard, 24, was the player of the season in the Premier League as Chelsea won the title. Per Squawka, he is currently enduring a surprising barren spell, but his quality is undeniable:
Neymar truly came to the fore with Barcelona last season as they won the treble, and he has continued to improve as he has taken up the mantle at the Camp Nou in Lionel Messi's injury-enforced absence.
Still only 23, Neymar is the captain and talisman of the Brazil national side and is likely to be one of the world's best players for years to come.
Similarly, 22-year-old Pogba was key as Juventus won the domestic double and got to the Champions League final in 2014-15, and the Serie A giants have valued their star midfielder at €100 million (£71.7 million), per
Marco Ruiz
of Spanish outlet
AS
.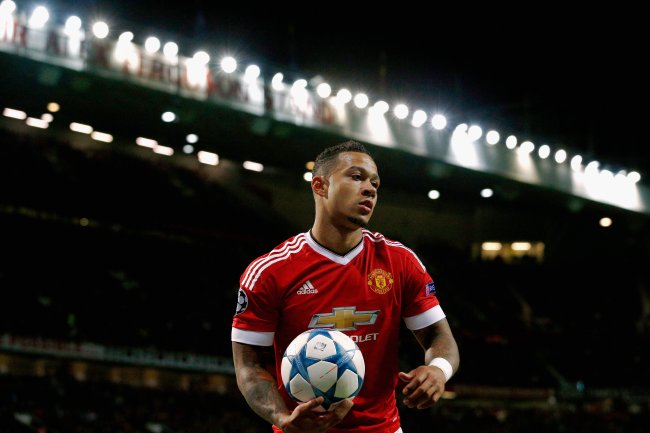 Odegaard and Depay, on the other hand, have yet to prove themselves as true stars on the world stage.
For the Norway international that is understandable considering his youth, but he is under a lot of pressure having made such a high-profile move to the Bernabeu for
£2.3 million.
Depay excelled as top scorer in the Eredivisie with PSV Eindhoven last season, but he has failed to truly make his mark since he took up the No. 7 shirt—formerly worn by Ronaldo—at United following his £3 million summer move.
Even Ronaldo took his time to bed in at Old Trafford, though, and Depay has certainly shown flashes of brilliance that show he has the potential to become one of the world's best.